I'm a professional storyteller creating and sharing sensitive, stylish, and quick-witted performances in Liverpool, and across the UK. I especially love telling English and Scottish fairytales, the epic mythology of ancient Greece and Rome, and the dramatic folklore of the Anglo-Scottish Borders. As a performer inspired by oral traditions, my repertoire of tales evolves each time I meet a new audience. Every live, one-off telling is unique and unrepeatable.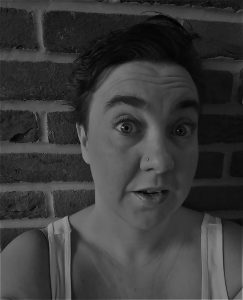 Storytelling has taken me on some amazing adventures. In spring 2013 I became the first storyteller-in-residence at Story Jam, challenged to re-tell some of the great epics of the world in a mere five minutes. In 2014 I devised and directed Bird-Tongue Oedipus, performed by graduates of The Royal Central School of Speech and Drama. In 2015 I was commissioned (by the University of Valencia) to develop Janet's Baby: A New Tamlane. In 2016, I created The Wandering Bride, a version of the Scottish fairytale 'The Black Bull of Norroway'. Right now I'm working on a new show tackling Henry V, contemporary English identities, and big pants; The King's Knickers had its premiere in spring 2019.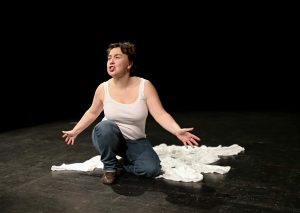 I work regularly with students and staff at universities and drama schools, introducing the practical skills of storytelling, and using storytelling to support acting and devising processes. I'm also a researcher, currently working on a monograph exploring new collaborative platforms for story-led performance, and female storytelling artists as innovators in interdisciplinary creativity. Contemporary Storytelling Performance: Female Artists on Practices, Platforms, Presences is forthcoming from Routledge.
Ovalhouse, 52-54 Kennington Oval, London, SE11 5SW
eing compelled, energised and inspired by traditional tales, by new (old?) ways of sharing stories, and by the simple (complicated?) knack of spinning a yarn – See more at: http://www.devotedanddisgruntled.com/events/dd-storytellers/#invite